To build a deck properly, you need to think like a chess player. Always planning 6 or 8 moves ahead. And, you need to or you'll be doing things over again.
There are all types of obstacles to overcome. There can be trees and other landscaping plants to remove or trim back. Old tree stumps and crumbling sidewalks.
We seldom get a flat area to build on with no previous construction. However, we would love to get creative and build the deck you've been think of.
The thing is, there is so much you *could* do. And when you see some of the most current products on the market to complete your dream deck, your mind will race! Your only limited by your imagination.
Decks Make the Outdoors an Extension of Your Home
So, are you looking to transform your backyard into a family friendly extension of your home where you can entertain?
REV Home Renovations can build any size deck to suit your custom needs.
We will help guide you through the design planning, then layout the products and material options currently available. We offer a ton of options for just about any custom build to make sure we are delivering a product that exceeds your expectations.
Choose from treated wood, PVC, and various brands of composite materials, in any size and style you find most attractive.
If you have a specific brands, materials, or manufacturers in mind, we can and will be happy to accommodate your needs.
Ready to start your new deck build? Contact Us today for a free consultation.
PVC – Contains no wood – Zero Maintenance – Longer Warranties – Lighter weight – Higher Cost
Composite – Mix of wood chips, sawdust, and recycles plastics. – Very Low Maintenance- Premium Product-
Hardwoods Premium look of real wood – Lower Maintenance – Super Dense – 
Pressured Treated –Cost Beneficial – Requires Treatment every 1-3 Years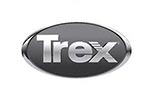 Railings are a key feature for safety and peace of mind especially with kids in the mix. Deck Railings also play a big role in the overall look of your deck.
With REV Home Renovations, you have the option to choose from a variety of railing designs to suit your taste, all while meeting the standard building code for your area. 
See some of our options bellow, or feel free to contact us about a custom deck railing for your home.
We Also Have GORGEOUS Deck Lighting Options
You can create a warm atmosphere outside on your deck for friends and family to enjoy long after the sun goes down.
Pergolas - Shade Structures - Shade Sails
Some summer days can make your deck too hot to bear at times. This can be easily overcome by adding some shade. A Shade Sail® can make your deck much more enjoyable during the day.
Summer time is limited here in Ohio, and adding a little extra shade can allow you to get a lot more use out of the outdoor portion of your home.
In addition to extra shade, it also allows you to add exterior lighting and fan options if a hard roof option is chosen.
Visit the manufacturer here: https://www.tenshon.com/pages/photos to see more Shade Sail Info.
An efficient way to restore your existing deck back to its original glory, or better, is by re-decking it.
Once we have established that the sub structure is safe to re-build on, we will then strip it down to the frame. Next, we install the new and more modern deck materials and options you have chosen.  
This process will bring new life back to your old weathered deck and bring you more years of enjoyment out of your deck, with less cost than a full rebuild.
Additional Construction Services