ASPHALT ROOFING
As one of the most commonly requested roofing materials in Ohio. Asphalt roofing offers multiple benefits for your home. From superior waterproofing to relatively simple installation, this affordable option is a specialty at REV Home Renovations.
ROOF REPAIR
Ohio weather can bring homeowners a variety of harsh elements.  Whether you're dealing with the snow and ice, springtime thaws, or intense summer storms, REV Home Renovations is here for you.  From fixing leaks to shingle replacement, our roofing experts are here to deliver the roof repair services your home now requires.
ROOF REPLACEMENT
When it comes to whole roof replacement, you need to be confident in roofing company you hire.  Your roof is your first line of protection against nature. As your local roofing company, REV Home Renovations ensures homeowners get the highest quality without paying the high cost.
ROOF VENT REPAIR
Harsh winters could leave ice build-up that damages your roof vents if precautions were not taken during installation. Addressing the problem sooner than later, can help to avoid roof vent leaks and damage to the framing of your home. With the help of REV Home Renovations, we can assess and repair, having your vents back to working properly in no time at all.
Most common roofing styles we install:
A Roofing Company You Can Rely On
Having a reliable roof is essential to the comfort and efficiency of your Youngstown, OH home, which is why it is important to keep up with routine roofing maintenance.
Fortunately, REV Home Renovations has got you covered for any type of roofing services, no matter what your roof is in need of.
Replacement roofing is the one home remodel project we all dread, and tend to put-off.
That being said, your roof plays a very important role in the overall lifespan of your home. Having proper water shedding starts with the roof. It is essential to the protection of your homes core structure for years to come, and should not be neglected. 
Water is hands down, the number one enemy to our homes. This is why fixing an aging roof before it becomes too bad, can save you a lot of money in the long-term.
Why Do Roofing Contractors Vary So Much in Price?
It's obviously important to choose the right roofing contractor for your roof. An important first clue would be, that generally the cheapest bid you get, will actually be the least desirable.
WHY? Because they use the cheapest brands with little to no warranty, they fail to cleanup properly, they rarely start or finish on-time, and their prices change once the job starts.
And, some "roofing companies" are just online scammers looking for your down-payment. Always ask for an in-person roofing quote to avoid these types of scams.
Why pay more for your roof?
First, is the attention to detail you get from a qualified roofing company during the install.
This includes; proper nail placement, adequate underlayment, correct wall and chimney flashings, and no nailed valleys.
One thing that's often overlooked when replacing a roof is whether the contractor is following the manufactures install policy.
Failure to correctly install the roofing materials could very well void your shingle manufactures warranty.
Unfortunately, this forces the homeowner to pay the bill for another new roof all over again if their roofing contractor can no longer be found.
Another important point is that not all shingles are created equal. Avoid any contractor who tells you otherwise. They're either inexperienced, or lying to you.
We only use brands that have a long proven track record and are known to meet or exceed their life expectancy.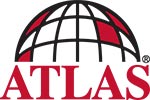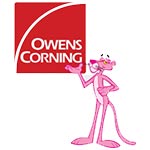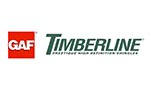 Most Common Roofing Issues
(** Don't put off ** Call Us Today)
Chimney Leaks – Proper flashing work takes time and know-how, so sloppy roofers sometimes slather on roof cement instead. It seals out water long enough for them to cash your check, but it soon hardens, cracks and leaks.

Blown off shingles – This can be caused by heavy winds, cheap or aged shingles, and improper install by a contractor.

Punctured Shingles- Fallen branches can easily puncture shingles, but even a branch simply rubbing on the roof will cause damage over time.

Moss / Debris Build UP – Most shingles have agents to prevent moss, but sometimes geographical location plays a role. Debris and the buildup of leaves in valleys are the number one cause of roof leaks next to chimneys.

Natural Disasters – When a large hailstone hits an asphalt shingle, it can tear or even puncture the shingle. Usually, it just knocks granules off the surface.

Improper Roof Ventilation – If a contractor doesn't install the right amount of roof ventilation it can lead to many problems. The attic will overheat, shingles life expectancy will reduce from excess heat, and even moisture / condensation buildup inside the home will lead to water damage and mold growth.

Lack of ICE & Water Shield – If living in an area prone to snow and ice, it is crucial to have the right ice barrier installed to meet your locations building code as well as the shingle manufactures requirements
Additional Construction Services