Hire Siding Contractors for a REAL Home Makeover
Your home's exterior can take a real beating with 24/7 exposure to Ohio weather.
This exposure can damage, fade, or crack your siding (and/or paint). This of course will hurt your home's curb appeal and reduce its protection from the damaging elements.
We understand how homeowners can feel apprehensive when hiring a contractor to replace their home's siding. That's why we created a reliable process and have helped over 3,000 homeowners enjoy a home exterior that lasts!
Get a beautiful home exterior with premium siding products and expert installation by REV Home Renovations!
Do I Even Need New Siding?
To answer that question, just be honest and ask yourself:
Has the siding on my home become old, damaged, or weathered?

Do I just want new vinyl siding to boost the curb appeal of my home so I can sell it for a lot more money?

Or, has a recent storm event caused damage to the existing siding, exposing the home to moisture and insects?
The exterior covering of your home plays an important role in your property's appearance, preservation, and long-term value.
In addition to the improvement in appearance of your home, your siding is also the first line of defense against mother nature.
When properly installed, it will divert water off and away from the home. This protects the underlying wood frame from moisture damage that usually leads to rot and even more costly repairs.
Types of Siding Materials to Choose From
When choosing a siding product or "type of siding material" for your home, there are a multitude of pros and cons to consider with each one.
As a homeowner, these can be an overwhelming amount of options, and very hard to sort through on the internet. Especially when making color decisions.
Some things must be done in person. Unfortunately, true and accurate color samples cannot be replicated on a computer screen.
However, REV Home Renovations will help guide you through the selection process of choosing the right materials for your home, and your personal situation.
Displayed below you will find some of our partners in the siding industry that we prefer to use, but any siding products of your choice can be ordered to complete the look you desire.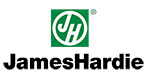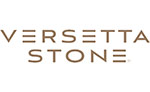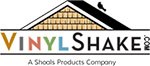 The Different "Siding Looks" for Comparison
Here are some of the most common siding looks you will find today.
They will often come in every type of material to help you hit that look and durability you are trying to achieve out of your siding, and at the price point that fits your wallet.
Sometimes a blend of 2 different siding options can really make your home stand out from the others, boosting the overall curb appeal of your home.
Additional Construction Services